Magazines: How print is surviving the digital age
Original report: http://www.bbc.com/news/entertainment-arts-40897967
. . . Print sales have been declining for several years as readers find their content online – but now, something unusual is happening.
Magazine sales have generally been falling since the day the inventor of the internet said: "Hey, why don't I invent the internet?" But the latest ABC figures, released this week, show that sales of certain titles are actually going up. News and current affairs magazines are becoming more popular – but celebrity, gossip and fashion publications are still struggling.
It's a trend that Sarah Penny, editor of Fashion Monitor, puts down to the news agenda. "I think that we can all agree that the past 18 months have been pretty tumultuous within current affairs," she says.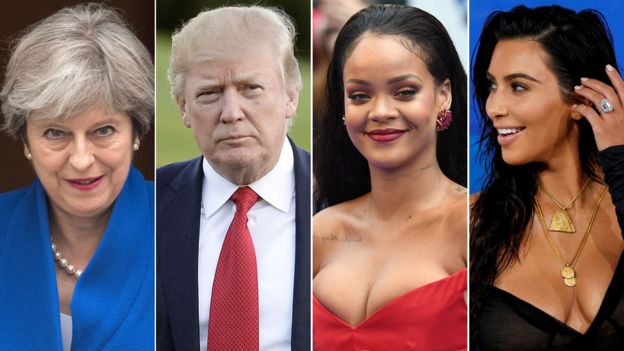 "With the likes of Brexit and Trump's election, the unsettled nature of society drives readers to seek out factual news and understand the effects on the economy for themselves from reputable titles that have an authoritative voice."
The titles that seem to be benefiting from this Trump bump include The Economist and The Spectator.
Between January and June this year both sold more per issue than they did in the same period in 2016.
Take a look at some celebrity, gossip and fashion titles, and the opposite is true.